Today, due to reduction in the modern family unit, there is a growing demand for food packages that can be resealed a few times after the first use.
Reclosability / Resealability is important in order to:
Maintain the product's freshness.
Create an odor barrier – in or out of the package.
Decelerate spoilage – microbial or oxidative.
The "Reclosable" application
Reclosable can be used in wide variety of food packaging in different shapes and styles. Our solution is focused on applications where film is sealed to a tray.
The Product
The "Reclosable Adhesive" is an Olefin based compound. The adhesive exhibits elastomer-like behavior and comes in a dusted free-flowing granulate. The product is suitable for cast and blown film extrusion.

The reclosable product is triple-layered film in which the middle layer is an adhesive layer. When first opened, the adhesive layer will split into two adhesive layers:
One on the package rim (thermoformed box)
The other on the reclosable film
When light force is applied on the film, the two adhesive layers will unite to achieve reclosability. Further openings will be easier due to already made failure (at the split line).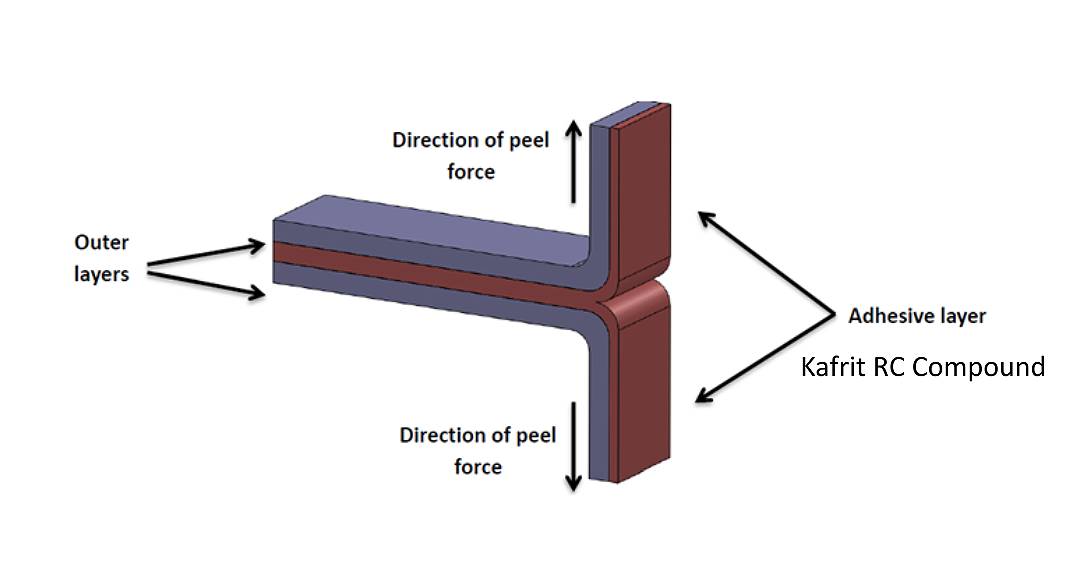 Product benefits
The product is in line with market requirements: quality and performance. It's working in a three-layer structure and also with more complicated ones, including barrier films or multi-layer structures (5,7,9 layers).
Our product's advantages
A tie layer is not needed
No oils
No migration
No smell
EU – Approved
FDA – Approved
We are able to offer Mid and Low MVI based Compounds (6 and 12)
General recommendations – Reclosable Products
Structure – PE/Reclosable/PE.
The reclosable layer (Kafrit RC Compound) has to be ≥ 15 microns.
The PE layers' thickness is subject to required opening forces.
The product works on both cast and blown.
If PA or PET are part of the film structure, than a tie layer is probably required.
Instructions for use
Recommended processing temperatures: ensure low temperatures in the feed zone to avoid blocking. Keep temperatures as low as possible.
Recommended adhesive layer ≥ 15 microns. Use a smooth barrel to process Kafrit RC Compound.
Other information: It's recommended to add 5% Silica based Anti-block MB to the seal layer – for better unwinding:
Kafrit: AB 60F600 LD
Constab: AB 06047 LD
RC 0C9312 LVD is Olefin based adhesive, to be used in polyethylene film.
Sealing range: Adjust temperatures to achieve excellent Lock Seal
Polymer selection (LDPE): The LDPE is good for sealing (Lock Seal). If lock seal is reached, there will be no effect on the reclosable properties. We examined a wide variety of LDPE's. There was no effect on the product's performance.
Polymers' general properties:
MFI- 2-4
No additivities
Good quality
Recommended Extruder: smooth barrel extruder with cooling at the screw and under the hopper.
Recommended processing temperatures (Lab Line):
180 – 180 – 200 – 220 – 220 – 220 – Cast film.
120 – 130 – 135 – 145 – 150 – 160 – Blown film (tested in lab line).
Storage conditions: This material has limited shelf life, dependent on the storage temperature. Store in a closed warehouse under lowest temperature possible. Check every month if re-massing of the pellets occurs. In case of blocking, it may be needed to rake the material before usage.
In cooperation with Poleg (A member of Polyfilm Group)